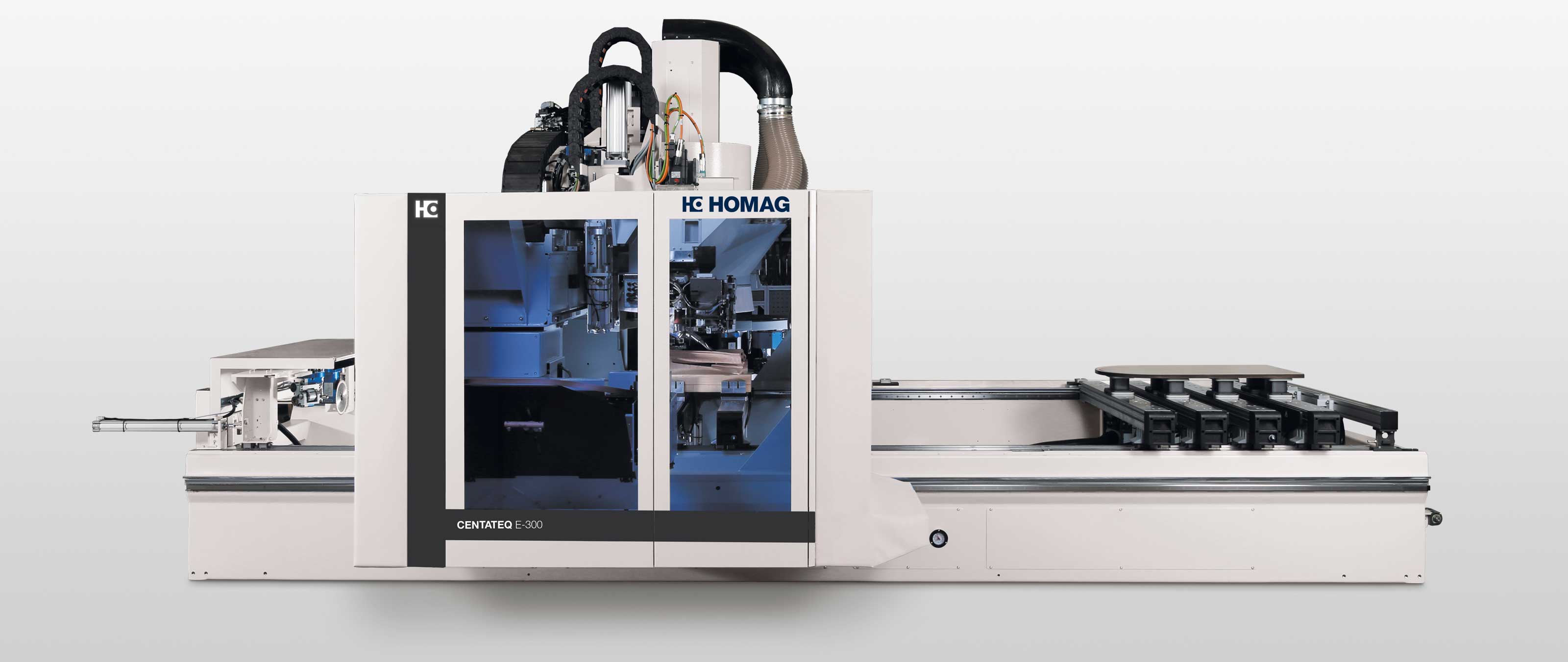 SPECIFICATIONS
Workpiece length (mm)                               3,300 | 4,200 | 6,000
Workpiece width (mm)                                1,600
Workpiece thickness (mm)                         300 (from console/table)
CENTATEQ P/E-310 – sliding gantry processing centers with 5-axis technology and optional edge processing.
Convenient operation directly from the enclosure with buttons for program start, pause and 'run until free'.
PC87 power Touch operating software with graphical slot assignment and slot-specific suction unit recommendation.
Heavy steel welded machine bed.
Optional power Edge edge banding unit with edge magazine and 2x pre-snipping stations.
Speed Pack with safe Scan safety system for high feed rates even in shuttle operation, shorter processing times.