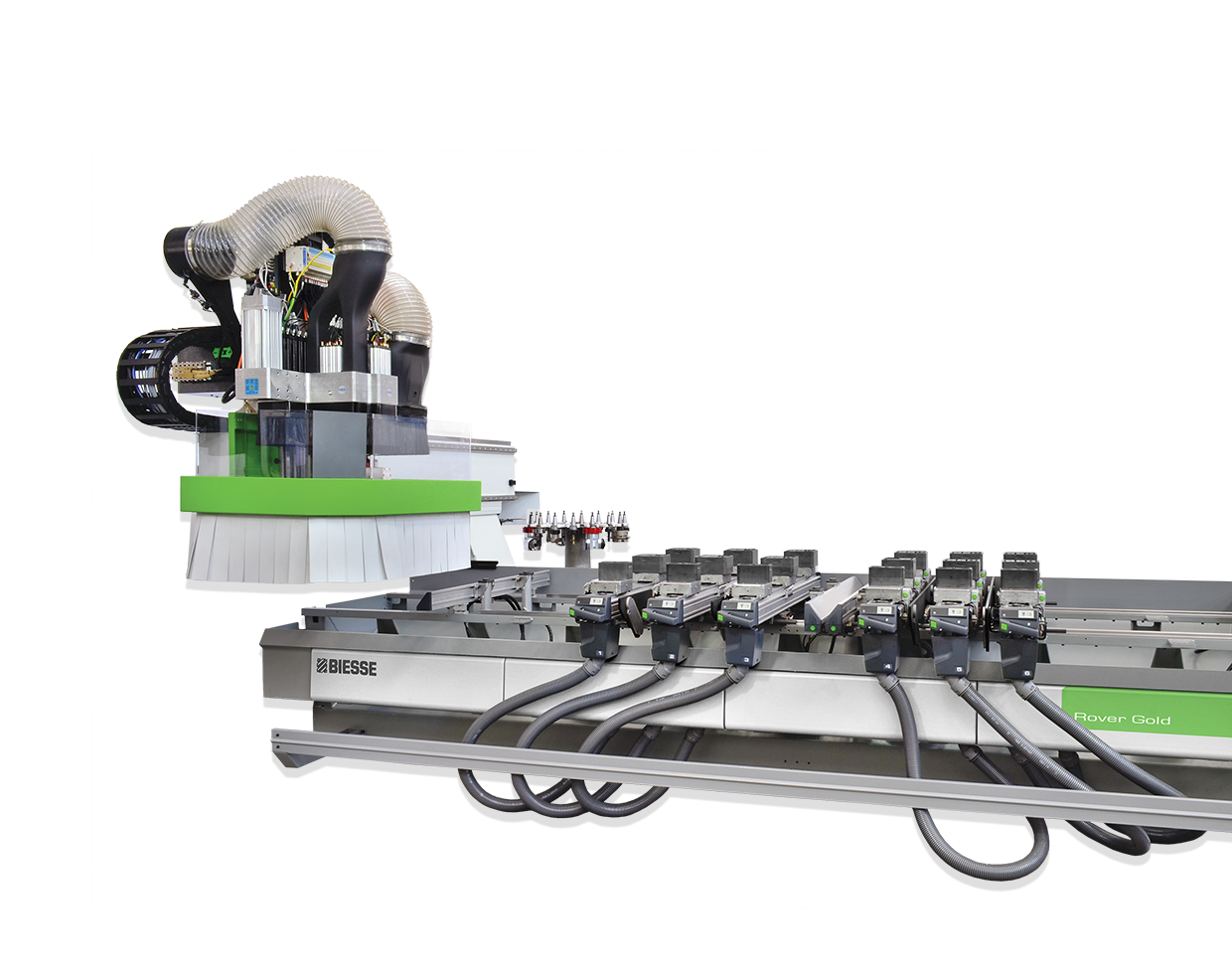 SPECIFICATIONS
WORKING FIELD
| | | | |
| --- | --- | --- | --- |
| Rover Gold 1232 | 3280/129.1 | 1260/49.6 | 180/7.0 |
BIESSE ROVER GOLD is the compact machining centre designed for high performances capable of meeting various levels of production requirements. It's the ideal machine for those who require a flexible and reliable solution.
It is possible to switch from one machining operation to the next with no need for operator intervention for tool changes with revolver type

16 pockets tool magazine.

Rack type tool magazine with 10 

pockets.