A Priority Factor
Maximum customer satisfaction is without doubt at the heart of Solamith group's company mission. In this, customer service plays an important role. The work of the technical team is aimed at helping manufacturers optimize their work by achieving the highest possible levels of quality and quantity performance from the equipment acquired. Each customer is assisted during the commissioning phase, then helped to meet standards established for the machining center according to the company's specific production requirements. Useful information is provided on machining new profiles, such as how to set speed, positioning parameters and more.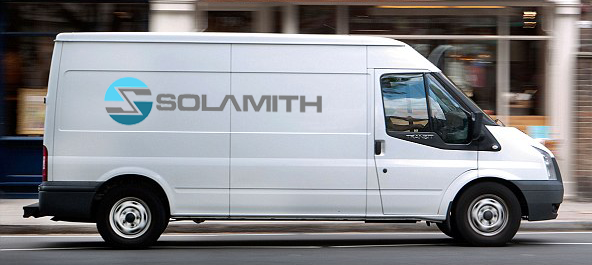 Service is one of Solamith group's core strengths
Solamith group's is aware that in technologically-advanced sectors, the service component takes on a pivotal role in customer satisfaction. We have formed a wide-range of relationship with machinery manufacturers to allow us to meet expectations of companies who operate in woodwork, aluminum, metal, glass and other manufacturing marketplace. Using the most advanced technologies, Solamith group is always by your side to help you optimize your product.
On-site assistance
Following the customer call, one of our technical staff members will immediately procure the necessary parts and travel to perform the repair work. The vast expertise of the Solamith specialists ensures quality service that is completely supervised by Solamith group. Everything, from the selection of personnel, to the replacement products, is prepared to be able to respond punctually, with speed and precision, to customer requests.
Installation
Solamith group's products are installed and started up at the customer's location by specialized technicians who also instruct the personnel who will be using them within the customer company.
Spare parts
Solamith group's is able to promptly provide any necessary spare parts. The warehouse has a vast supply of parts and is able to meet any type of parts request.
Technical service contracts
Solamith group's can provide the customer with a series of additional services beyond the guarantee period in order to follow the customer's inventory of machinery as efficiently as possible.