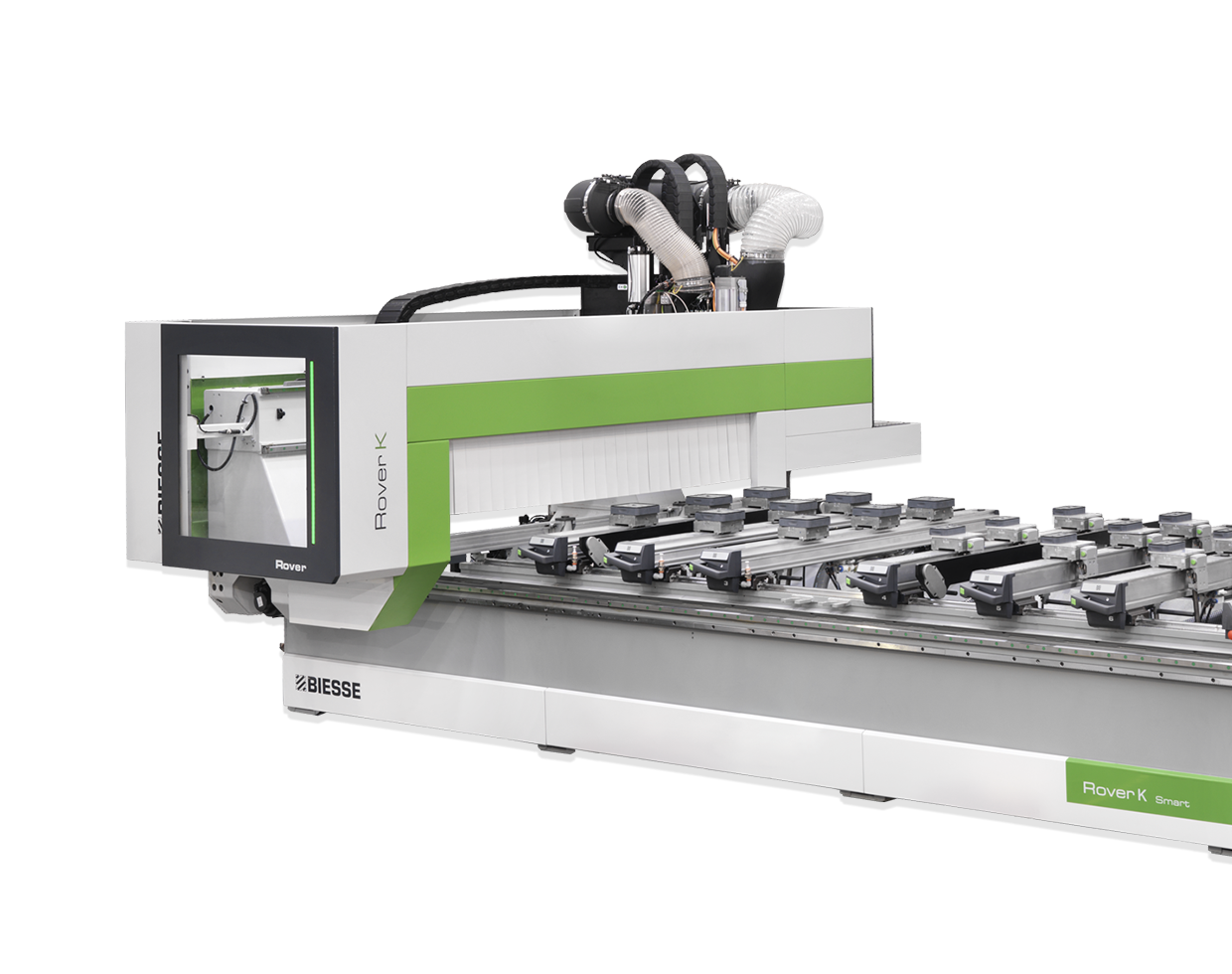 SPECIFICATIONS
ROVER K SMART 1532

 

CE Mats
X

mm/inch

6745 / 265,6

Y

mm/inch

4517 / 177,8

H

mm/inch

2000 / 78,7

H MAX

mm/inch

2400 / 94,5

X/Y/Z axis speed

m/min
ft/min
85 / 60 / 20
278,8/196,8/65,6

Vector speed

m/min ft/min

341,2
BIESSE ROVER K SMART is a numerical control machining centre for artisan and small to medium sized businesses looking for simple solutions at affordable prices.
Easy tooling and optimal panel hold.

Panel and work area cleaning.

Maximum operator safety.

Cutting-edge technology is rendered accessible and intuitive.

For machining panels and solid wood pieces with a single, innovative machine.