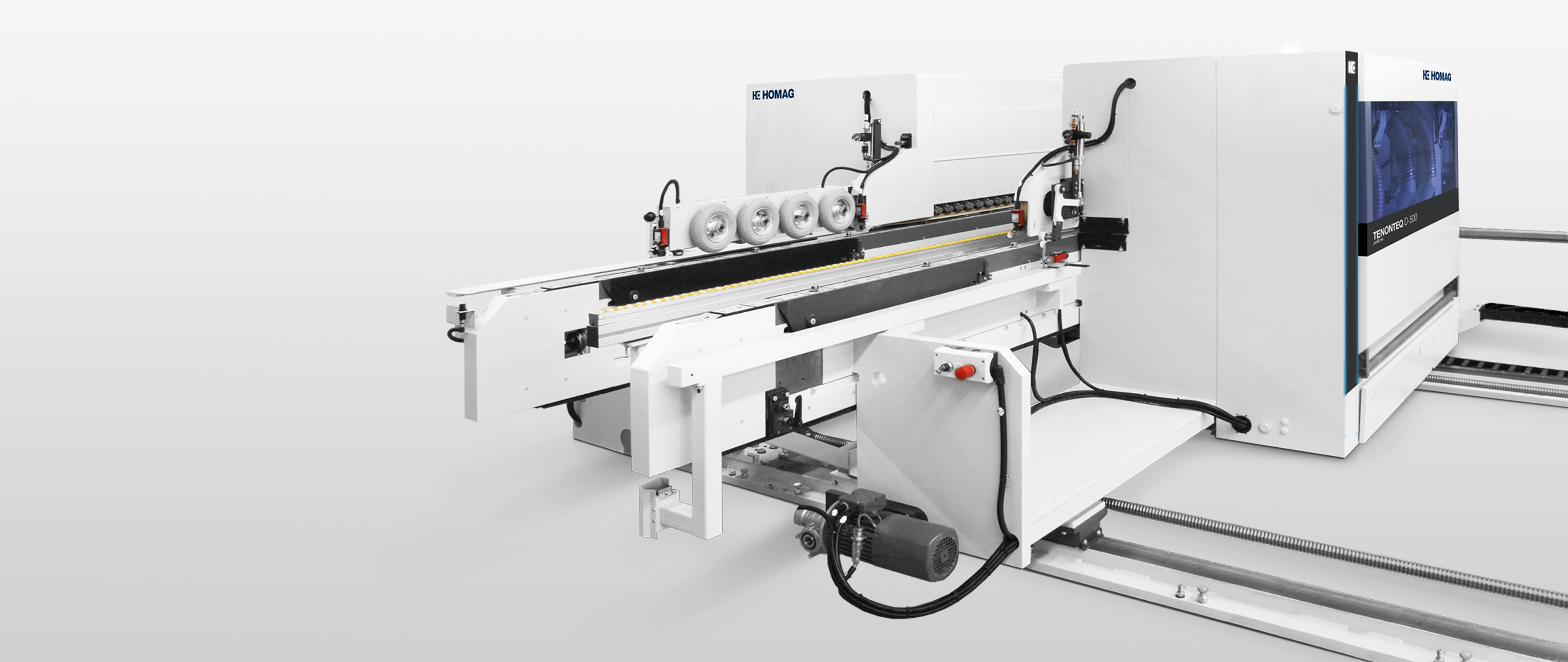 TENONTEQ D-500 – compact introductory solution for double-sided sizing.
The high-performance double-end tenoner – the smallest of the HOMAG series – is freely configurable for all types of task: angle cuts, bevel cuts, profiling, rabbeting, grooving, sanding and corner processing.
High-powered chipping motors with 8.1 kW at 100 Hz
Stable, low-vibration machine stands enable precise dimensioning and profiling, even on furniture featuring click profiles.
Solid wood processing without tearing thanks to insertion control with synchronous and reverse rotation.