HOMAG PROFILINE EDGTEQ S-380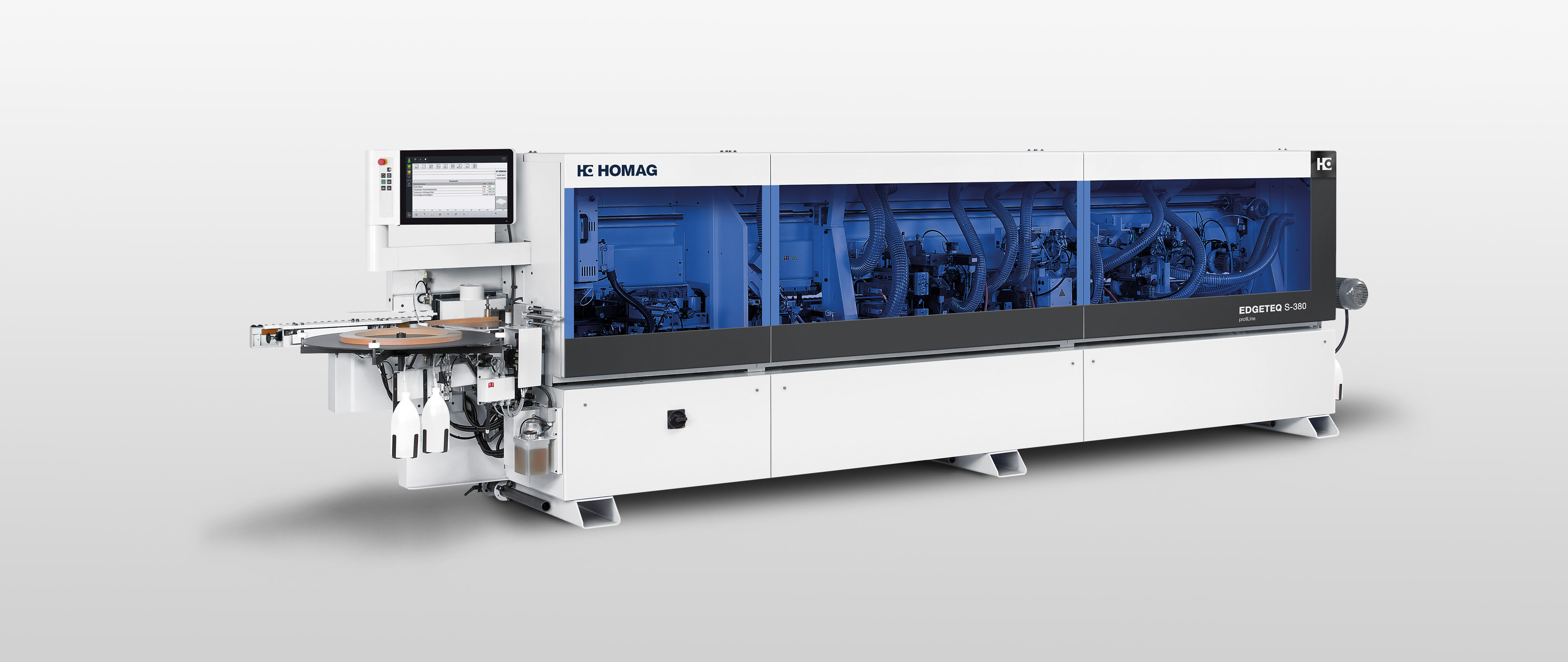 SPECIFICATIONS
Machine length (mm)                                   6,560 – 7,260
Weight (kg)                                                      3,000 – 3,350
Feed speed (m/min)                                      8 – 20
Edge thickness (mm)                                     0.4 – 12
Workpiece thickness (mm)                         8 – 60
profiLine series – individual freely configurable machine for every task.
The module profile Line range offers the optimum output to meet all your needs.
High machining output during solid edge processing.
Highly flexible unit concept available, equipped with multi-stage technology for fast changeovers to different profiles.
Soft-touch function for optimum snipping results even at high feed speeds.