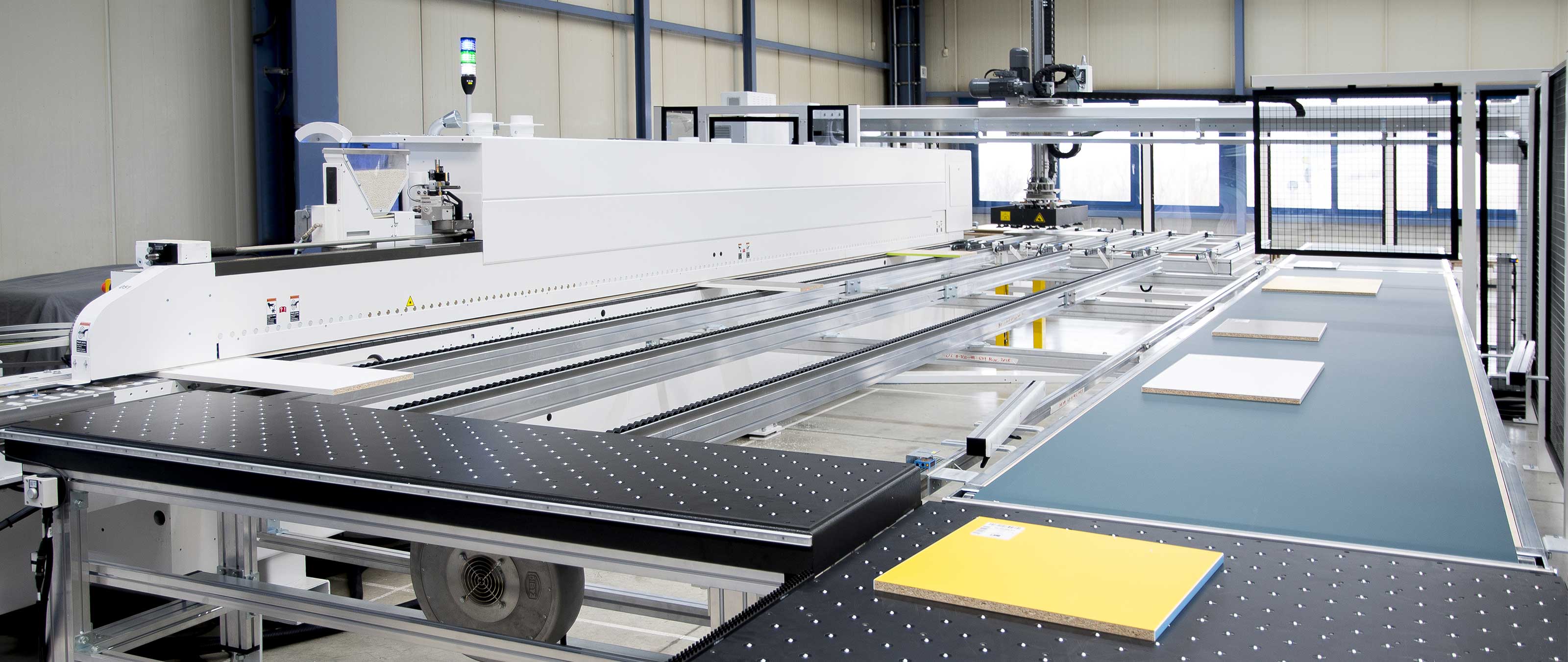 SPECIFICATIONS
Workpiece length (mm)                               240 – 3,000
Workpiece width (mm)                                80 – 1,200
4-sided processing,                                        240 x 120
min. workpiece size (mm)
4-sided processing,                                        3,000 x 1,200
max. workpiece size (mm)
Workpiece thickness (mm)                         8 – 60
Max. workpiece weight (kg)                       80
Cycle capacity (cycles/min)                         max. 10
Feed speed (m/min) max.                           12 – 36
LOOPTEQ O-600 – integrated workpiece handling.
The high degree of automation makes the TFU 521 edition a true all rounder. Finished workpieces can be ejected or stacked.
Minimal quality costs – gentle handling with vacuum traverse.
Flexible personnel organization – thanks to cost-effective single person operation.
Smart automation – networked high-performance material flow.
Increased efficiency — defined rotation for process-oriented return of parts.