HOMAG EDGETEQ S-500, MODELS 2470 – 2492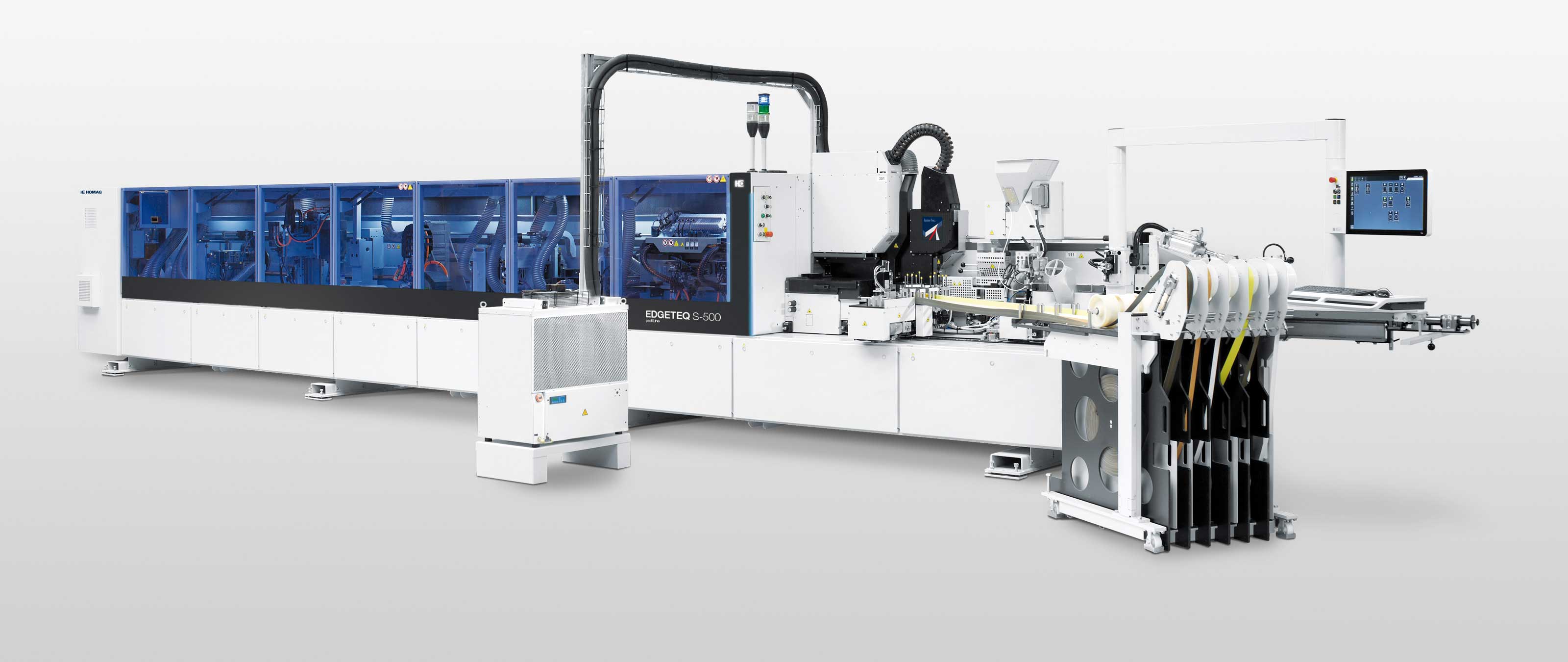 Variable edge gluing: EDGETEQ S-500 Models 2470, 2480, 2474, 2484, 2481, 2491, 2482, 2492.
These models can be used for edge gluing, precise snipping and finish processing, including rounding of face sides.
The profile le trimming unit offers optimum processing quality.
These models enable automatic changeovers between 2 profiles in the blink of an eye, e.g. a radius of 2 mm and a radius of 3 mm.
With airTec, the zero joint technology can be used if required.
A feed rate of up to 25 m/min enables demand-based productivity for businesses with higher performance requirements.