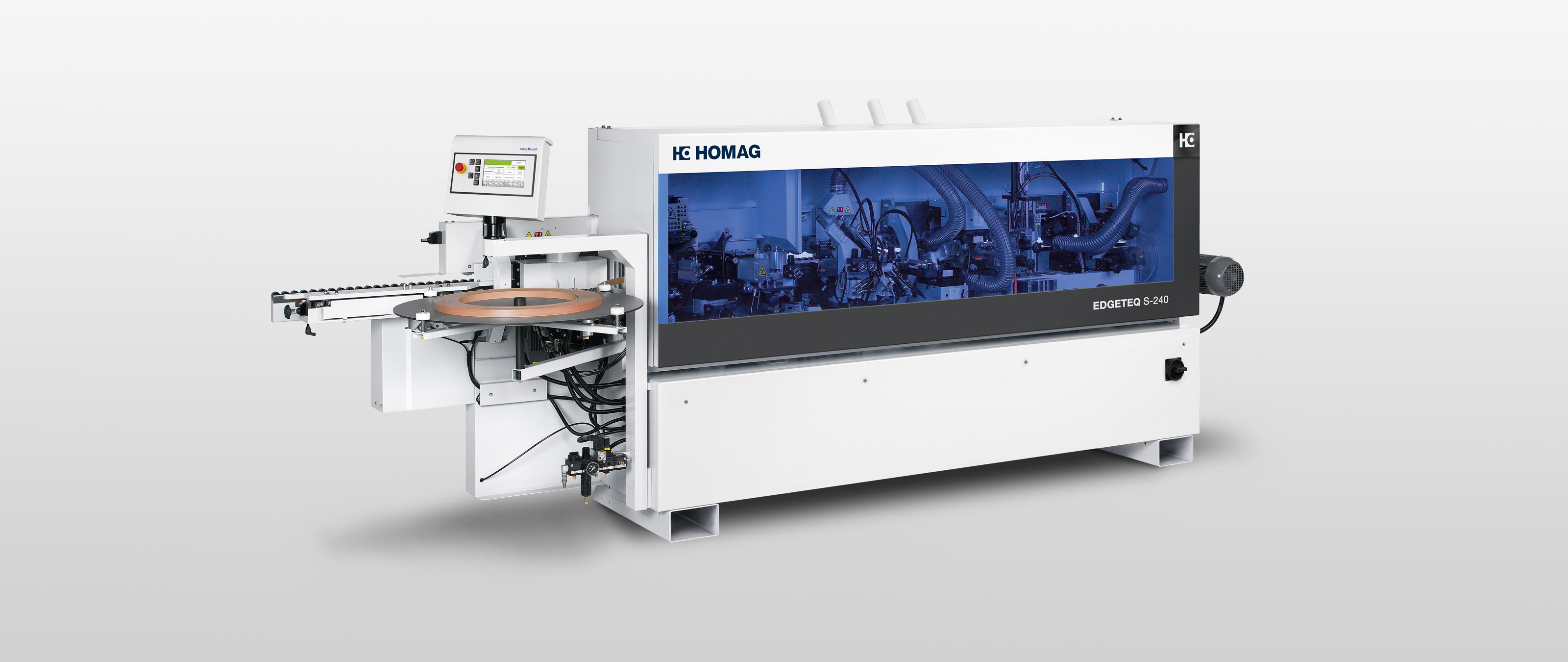 SPECIFICATIONS
Machine length (mm)                                   3,507 – 5,070
Weight (kg)                                                      910 – 1,500
Feed speed (m/min)                                      11
Edge thickness (mm)                                     0.4 – 6
Workpiece thickness (mm)                         8 – 60
Series EDGETEQ S-240 – entry level machine for demanding requirements.
Available also with a joint trimming unit for perfect cuts and optimum glue joint quality.
Profile trimming unit for rounding corners
Trimming unit for a clean trimming result with optimum extraction using DFC tooling technology (Dust-Flow-Control) and optional automation.
air Tec unit for a perfect zero joint.

Top QA 65N glue application system for quick change (EVA/PUR) and easy cleaning.