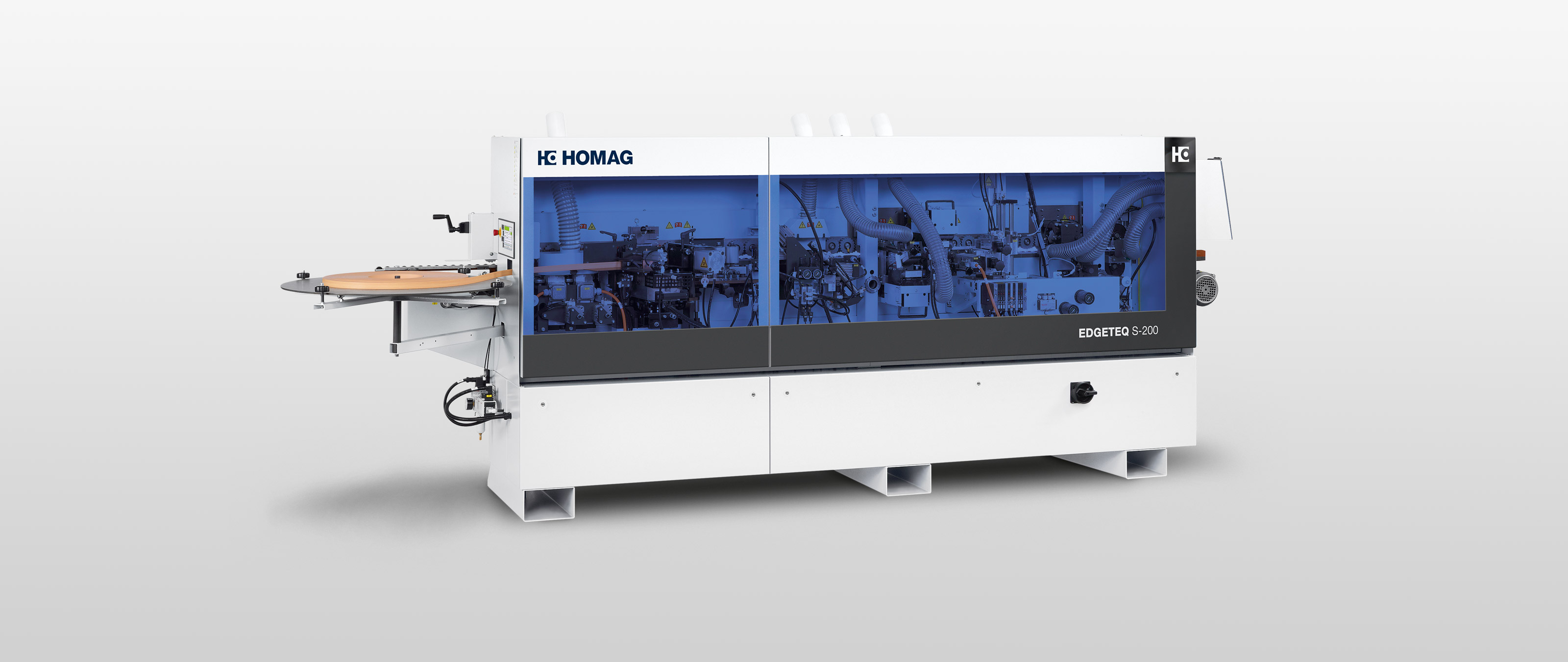 SPECIFICATIONS
Machine length (mm)                                   3,672 – 4,570
Weight (kg)                                                      700 – 950
Feed speed (m/min)                                      8
Edge thickness (mm)                                     0.4 – 3
Workpiece thickness (mm)                         8 – 40
Series EDGETEQ S-200 – the perfect starting point.
Available also with a joint trimming unit for perfect cuts and optimum glue joint quality.
Glue applied directly to the work piece by means of a gluing roller for uniform glue application, such as for PUR granulate.
Dual-motor snipping unit for optimum snipping results.
Profile trimming unit for rounding corners
2 empty slots in the post-processing section can be fitted with any options for outstanding flexibility.