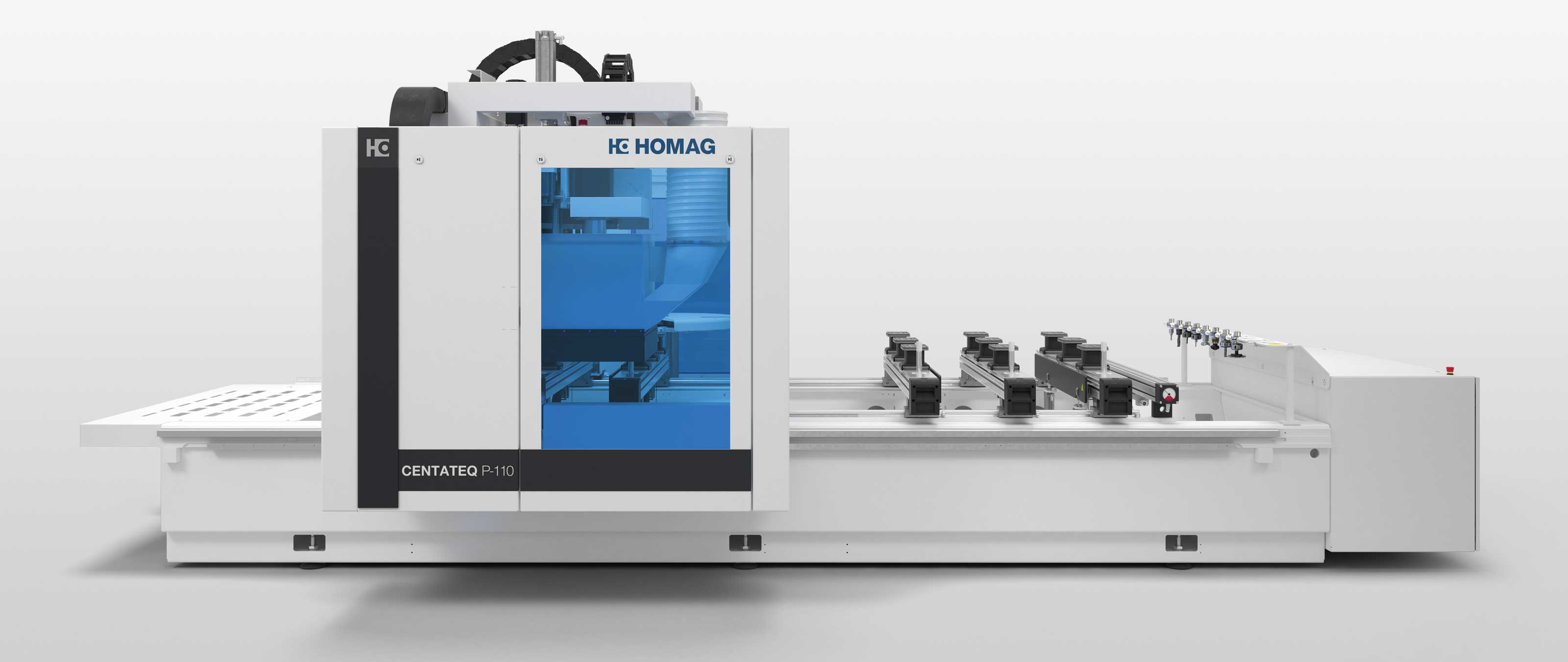 SPECIFICATIONS
Workpiece length (mm)                               3,300 – 4,200
Workpiece width (mm)                                1,550
Workpiece thickness (mm)                         260 (from console/table)
CENTATEQ P-110 – freestyle technology with 3-, 4- and 5-axis solutions.
Always keep an eye on everything – optimal view into the machine with a large viewing window to ensure maximum protection for the operator.
360° access for more space – integrated switch cabinet, bumper technology and mobile operator terminal reduce the installation area by up to 15% and ensure easy access from all sides.
A heavyweight – precise processing is ensured by the heavy steel welded machine frame and stable sliding gantry design.
Unit technology – 3-, 4- and 5-axis versions available. An all rounder for users with demanding requirements.